Customer-friendly mailers offer improved functionality and durability for prepaid Xpresspost™ and Priority™ Next A.M. shipments
Conformer Products Inc. is proud to announce that Canada Post, Canada's largest retail and transportation network, is switching to Conformer products for its Xpresspost™ and Priority™ Next A.M. domestic prepaid envelopes.  The new envelopes are now available across Canada Post's retail network of over 6,200 postal outlets.
We are delighted that Canada Post will be switching to Conformer products, and we are especially pleased with the results of independent testing.  Before making the decision, Canada Post compared the quality of the Conformer mailer against the current chipboard mailers using a third-party laboratory to analyze strength, size, water repellency and adhesion. The results by Consumer Testing Laboratories showed that the Conformer mailers met all of the quality standards required by Canada Post.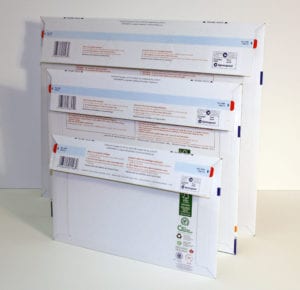 Canada Post offers domestic prepaid envelopes in three different sizes, all of which have now been replaced by new Conformer mailers. The company's Xpresspost™ and Priority™ Next A.M. mail services resemble those of the USPS Priority mail category.
We are thrilled to add Canada Post to our steadily growing client list.  It will be interesting to see how this new improved product line will compete with the private express mail couriers.  Only time will tell.
USPS, UPS, FedEx, DHL?  Your turn.  Conformer operators are standing by.
-Bob Makofsky at bmakofsky@conformer.com